According to the Daily Mail, Angelina Jolie went to Lviv (Ukraine) to meet with refugees. The 47-year-old star also secretly visited an orphanage, but not for the purpose of adopting more children.
Angelina Jolie received the attention of the international media when she quietly went to the city of Lviv (Ukraine) on April 30 to meet with refugees, including many children. Daily Mail revealed that the Maleficent movie star secretly visited an orphanage here as part of this trip.
The Hollywood star is tight-lipped about her schedule, the cast members are said to have signed an agreement not to reveal any details. Local officials were unaware of Angelina Jolie's visit to an orphanage (who has not been named) about a 90-minute drive west of Lviv.
A spokeswoman denied that Angelina Jolie visited orphans in Ukraine to plan to adopt more children. The official emphasized that they kept this schedule secret for security reasons.
Besides, the movie star Tomb Raider also visited children being treated at a hospital as well as volunteers. She then had the opportunity to meet and talk with refugees at the city's train station – where 1.5 million Ukrainians had passed to flee to safety.
When the air raid warning sounded, the star born in 1975 was not confused, she quickly left with her assistants and got into a waiting car. When asked if she's scared, the actress said it's not what she cares about most.
Reporters tried to approach the actress at the train station but were informed that this was a private visit. "Angelina said her visit was not for the press," said a volunteer who posed for pictures with the Hollywood star at the station. Last month, as a special envoy, Angelina visited Yemen, where millions of people have been displaced by the war.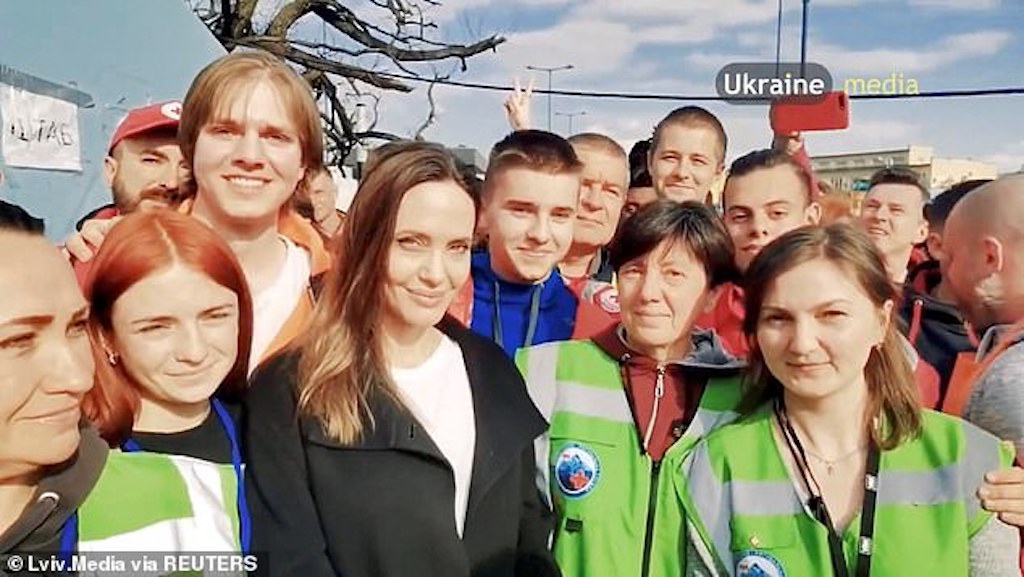 Before having three biological children: Shiloh, twins Knox – Vivienne with Brad Pitt, Angelina Jolie respectively adopted three children: Maddox (Cambodia), Zahara (Ethiopia) and Pax Thien (Vietnam) from orphanages. orphaned at home.
The Eternals actress shared the importance of honoring the roots of her three adopted children in an interview with Vogue. The Oscar-winning star shared: "Three adopted children carry within them a beautiful mystery about the world they were born into. You come from a different race, a different land, that is a complete gift. Children will never lose their connection to the place where their parents were born. They have their own roots that you need to respect and learn from. The children are not entering my world, we are entering each other's world." She said "adopted" and "orphaned" are words with positive connotations in their family.