The appearance of famous stars and beauty queens does not overshadow Elle Fanning. On the red carpet of Cannes, she was enthusiastically welcomed.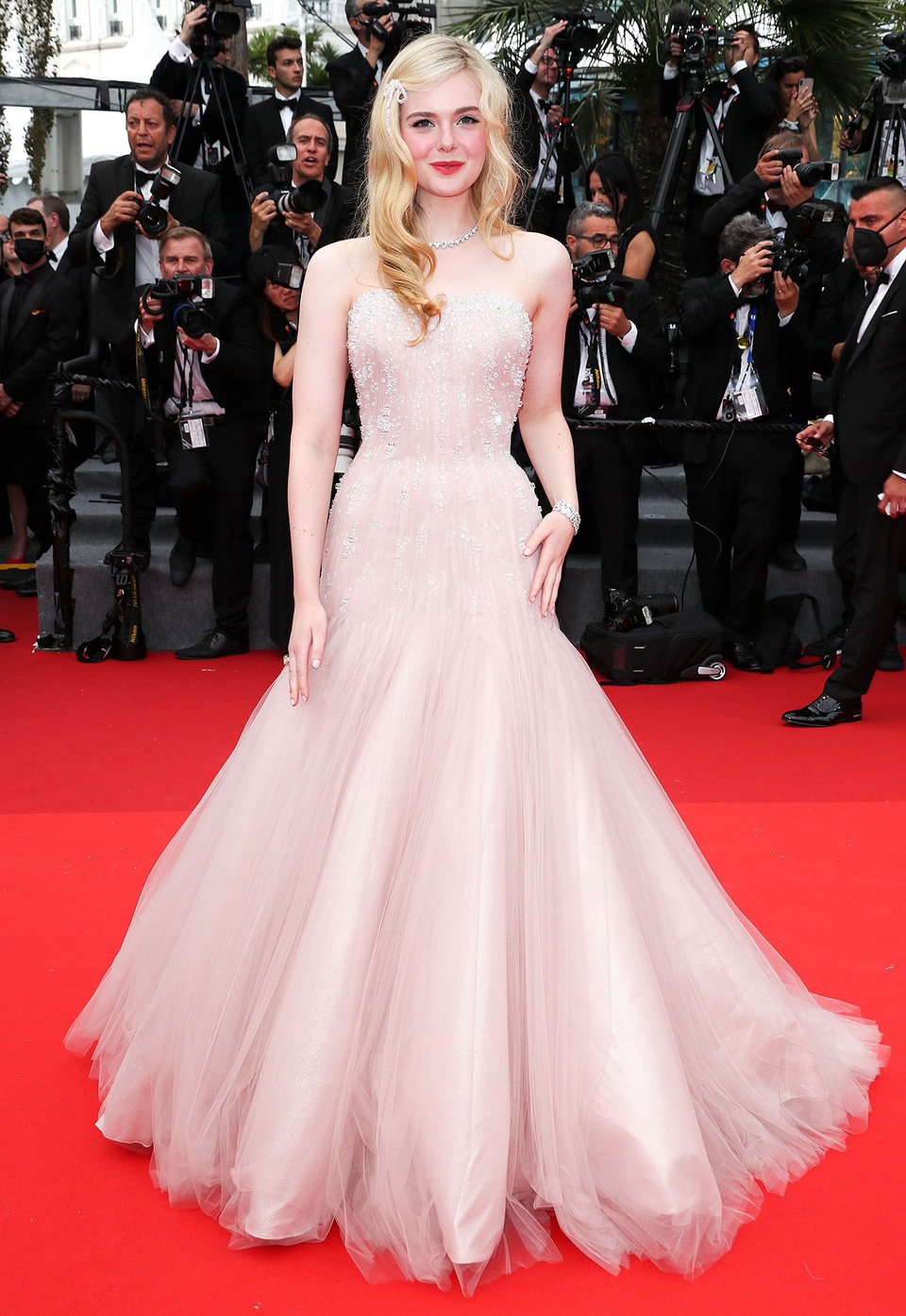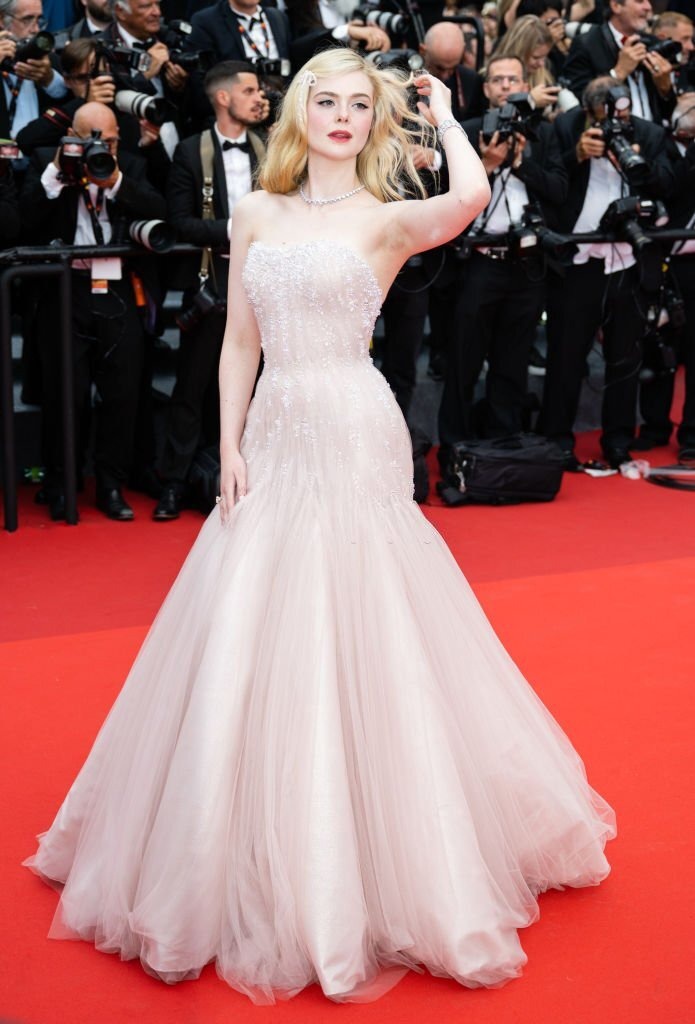 On May 18 (French time), Hollywood stars landed at the Cannes Film Festival at the Palais des Festivals convention center to enjoy the movie Top Gun: Maverick – an action work starring Tom Cruise. Although not in the cast, as soon as she appeared, Elle Fanning became the center of attention with her beautiful princess-like appearance.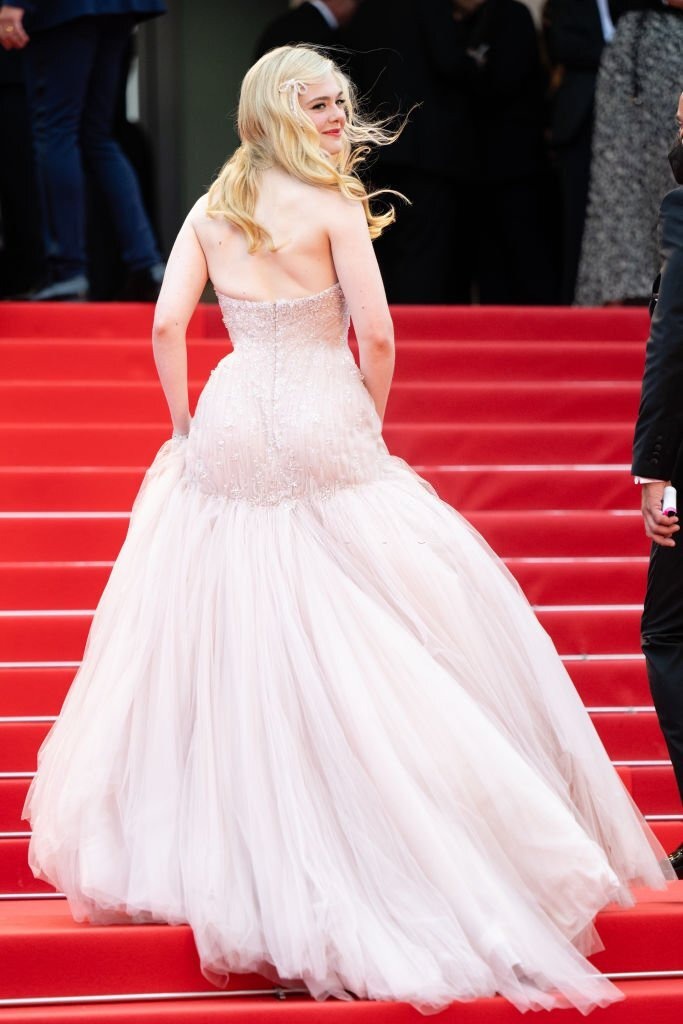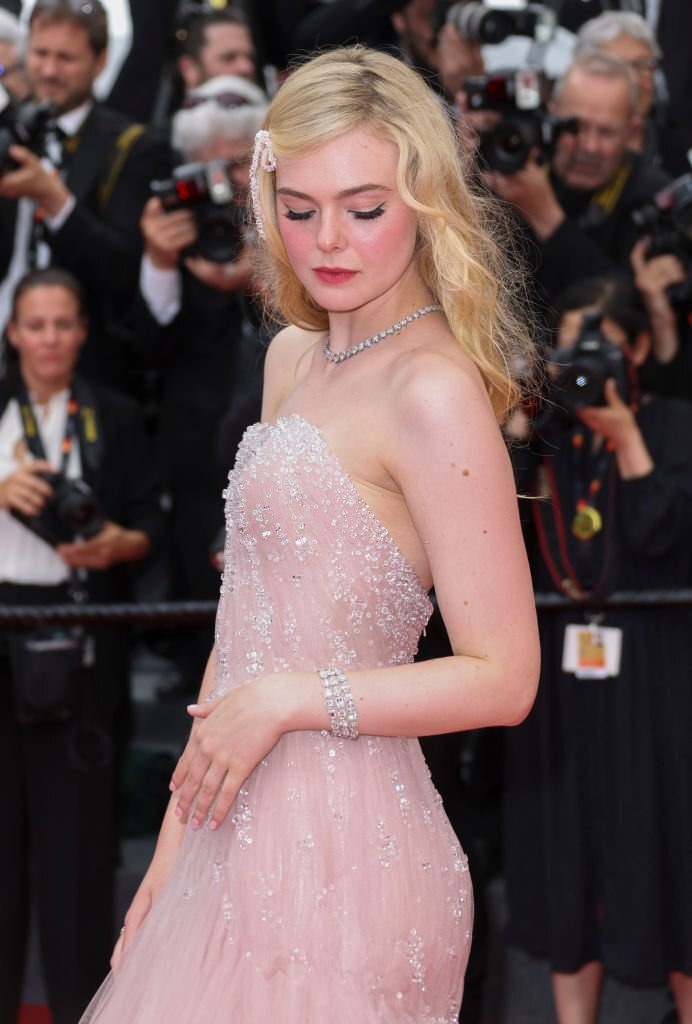 According to Vogue, the Maleficent star wore a sweet pastel pink bust dress by Giorgio Armani. The design is a blend of thousands of sparkling stones on a thin, light tulle background. Along with that, the multi-layer tulle skirt gives the overall feeling of grace, elegance but also very charm.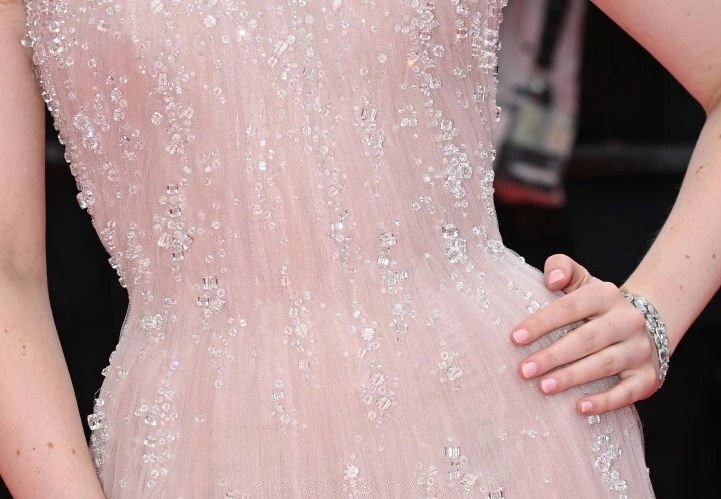 Close-up of Elle Fanning's delicate outfit. To complete the look, the beauty born in 1998 used Chopard's jewelry, from necklaces to bracelets. For many years, Fanning has always put her trust in this jewelry company at big events.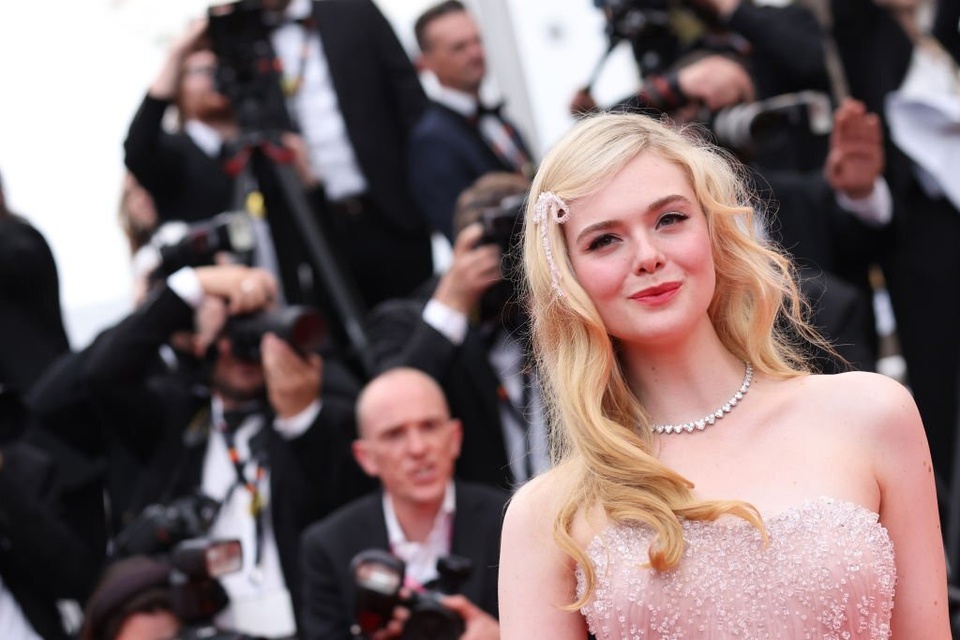 "She completely conquered the audience's eyes," commented RCFA – a website specializing in reporting on red carpet dresses. Vogue magazine, Harper's Bazaar simultaneously ranked Elle Fanning in the list of best dressed stars of the Cannes Film Festival.
Fanning is no stranger to audiences who love France's largest film event. In 2019, at the age of 21, the star became the youngest judge in the history of the Cannes Film Festival. Many people think that this role is too big for Fanning, but she shared that people should only judge her based on her acting experience and the movies she has participated in.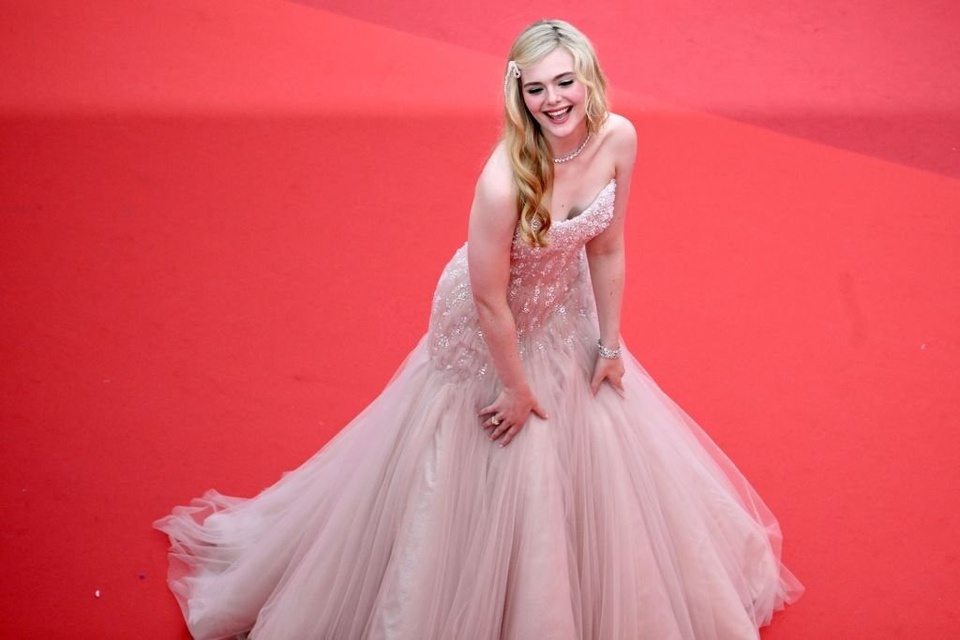 According to People, Fanning understands her strengths are white skin, sweet beauty, so she often promotes floating and feminine outfits, and so she is favored by the Western media for the title "Hollywood princess". . However, Fanning does not frame herself in a certain image, but constantly changes her style.
Day two of the Cannes Film Festival had the appearance of Aishwarya Rai – The most beautiful Miss of all time, and the star Eva Longoria. When standing in the same frame with seniors, Fanning is not inferior.
Elle Fanning is 1.75 m tall, measuring three rounds 87-63.5-89 cm, carrying four bloodlines: England, France, Germany and Ireland. The beauty has blue eyes and natural blonde hair. In addition to acting, she is also expensive as a photo model.