Angelina Jolie and daughter Shiloh have often appeared in public side by side in the last few days and the detail that everyone has noticed is that they look strikingly alike. As she grows up, in fact, the little girl becomes more and more a photocopy of the mother diva.
Angelina Jolie has now said goodbye to her ex-husband Brad Pitt, so much so that she has also deleted the tattoo dedicated to him on her shoulder. To be close to her in this difficult moment of her life have always been her children. It is not surprising that she wanted to share with them her latest success, the one achieved with the new film Eternals. It is precisely for this reason that she wanted them next to the most coveted international red carpets, from the Hollywood one to that of the Rome Film Fest. The actress's first biological daughter, Shiloh Jolie-Pitt, has attracted the attention of the spotlight in recent days: she has now become a girl, she has abandoned the clothes of a boy and looks more and more like her mother.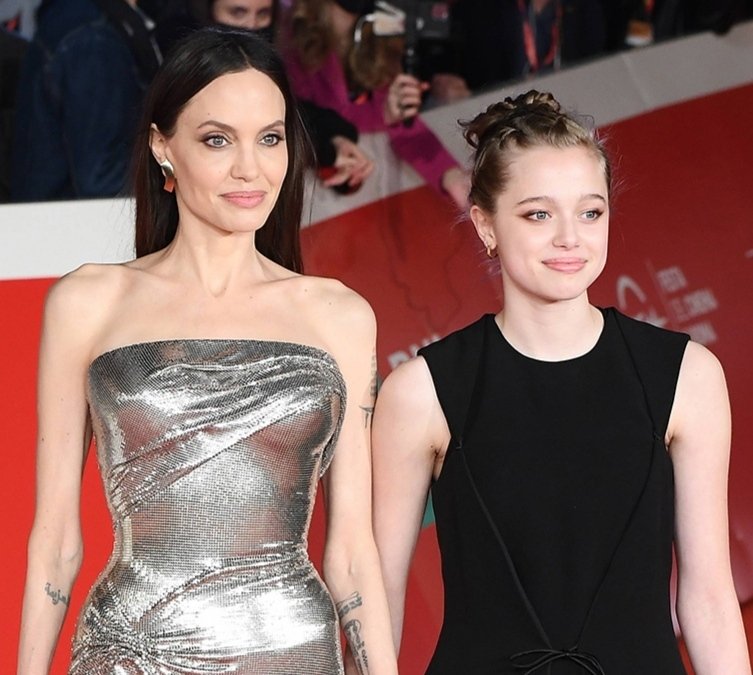 Angelina and Shiloh are two drops of water
How many remember Angelina Jolie at the beginning of her career? Just look at a few photos of her from her debut in the world of cinema to be speechless in front of a truly impressive detail: her daughter Shiloh looks more and more like her as she grows up.
The two have the same dazzling smile, the same cut and color of eyes, the same deep gaze, the same tall and slender silhouette, the same fleshy mouth. Except for the blonde hair the 15-year-old inherited from dad Brad Pitt, mom and daughter could easily be mistaken for sisters, especially if you look at the photos of the diva as a youngster. Will Shiloh follow in her footsteps in the cinema? The only certain thing at the moment is that she is not lacking in splendor and charm at all.
Shiloh Jolie Pitt has always been a free child
Shiloh Jolie Pitt is used to living in the spotlight, the media have been talking about her since her birth and it is not surprising that every choice of her has attracted the attention of millions of fans. As a child, she caused quite a stir for having walked a red carpet in a suit and tie, it was at that moment that her parents explained that she did not recognize herself in the female gender, so much so that they asked to be called John
Recently, it seems that things have changed: Although her beauty has remained unchanged, at the age of 15 she began to wear feminine evening dresses. In short, beyond her famous surname, Shiloh has always been a child free to recognize herself in her identity that represents her more than her and it is precisely this detail that makes her even more wonderful.