Shiloh and Vivienne are two daughters of Angelina Jolie and Brad Pitt, the older they are, the more beautiful and similar they are. Many fans said that they couldn't distinguish which one is the younger sister in the most recent appearance of the two girls.
Two famous stars Angelina Jolie and Brad Pitt have a total of 6 children together, including 3 biological children and 3 adopted children in the process of living together "as beautiful as a movie" for 12 years. The two biological daughters, Shiloh and Vivienne, from birth have become the focus of the media because their parents are both "bloody" people in showbiz.
Shiloh Nouvel Jolie-Pitt was born in 2006 (16 years old), 2 years older than her sister Vivienne Jolie-Pitt. The more they grow up, the more similar these two girls become, making fans confused and unable to distinguish them.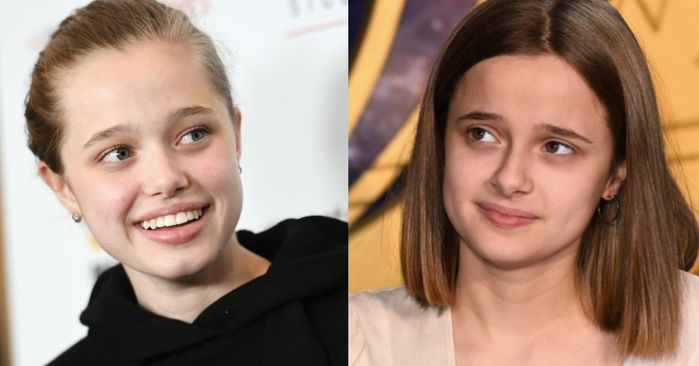 According to American media, recently Angelina Jolie's parents and children went shopping together in Los Angeles (USA). Because the Covid-19 epidemic is still spreading, all three people are wearing masks to comply with epidemic prevention. Notably, because of this, netizens were confused in identifying who is Shiloh and which is Vivienne.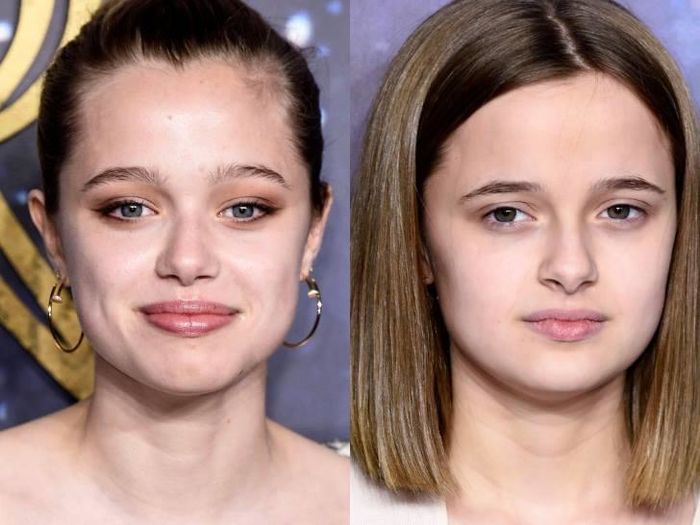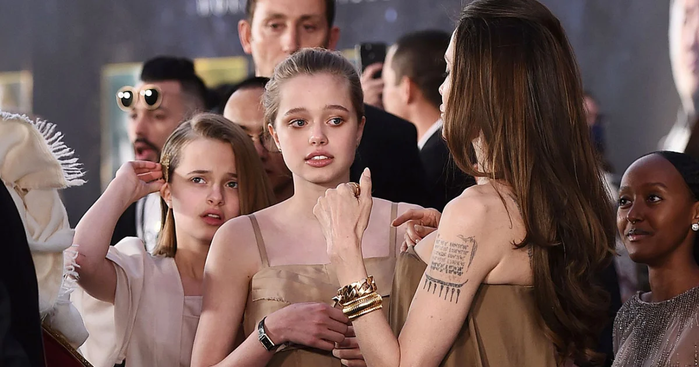 These two girls both have a common fashion style, which is to like to wear youthful, age-appropriate clothes such as t-shirts, hoodies or jeans… Many fans think that to identify the two girls. The daughter of the couple Mr. and Mrs. Smith could only look at the hair. While Shiloh personality, tomboy used to have long shiny hair, always neatly tied up, younger sister Vivienne likes to keep her hair short, simple and youthful.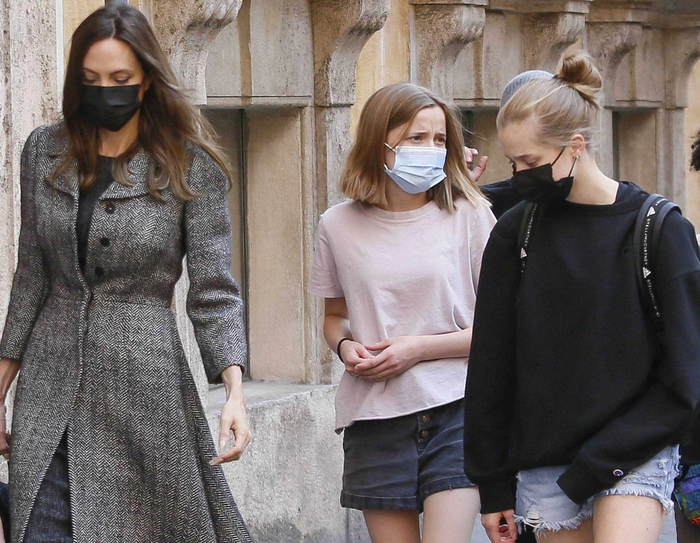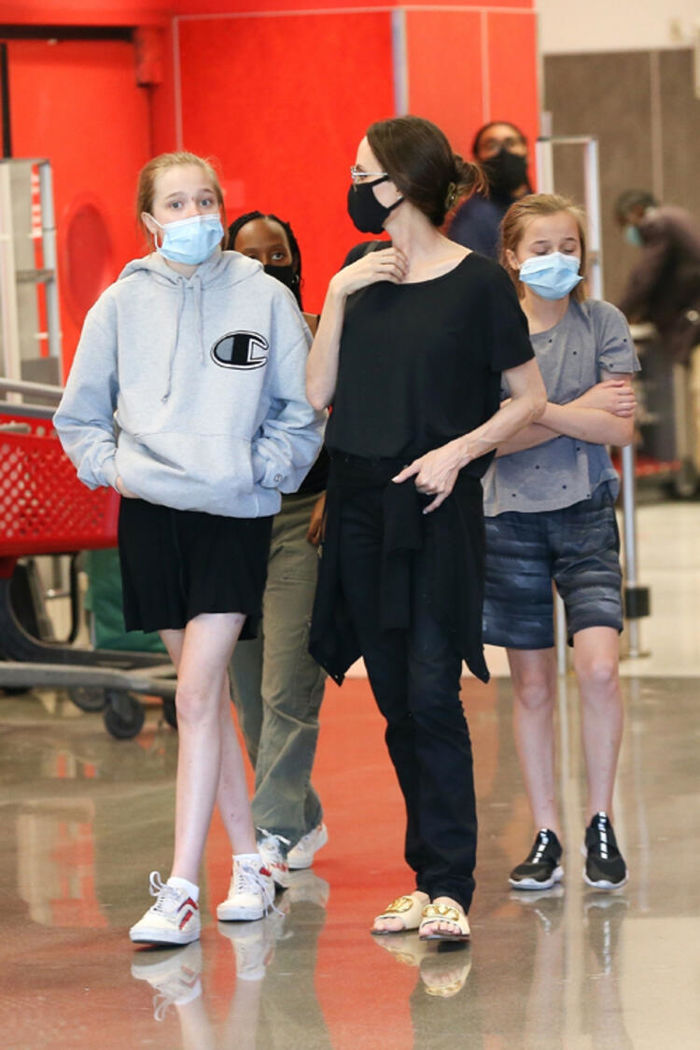 Perhaps both sisters had an excellent puberty, especially with the older sister Shiloh. Fans will definitely not be able to forget Shiloh's "when I was a baby" image. She has been known by netizens as a tomboy since she was a child, likes to wear boy's clothes and tie. In a conversation with the media, Brad Pitt shared that Shiloh loves being called John and wants people to see him as a boy.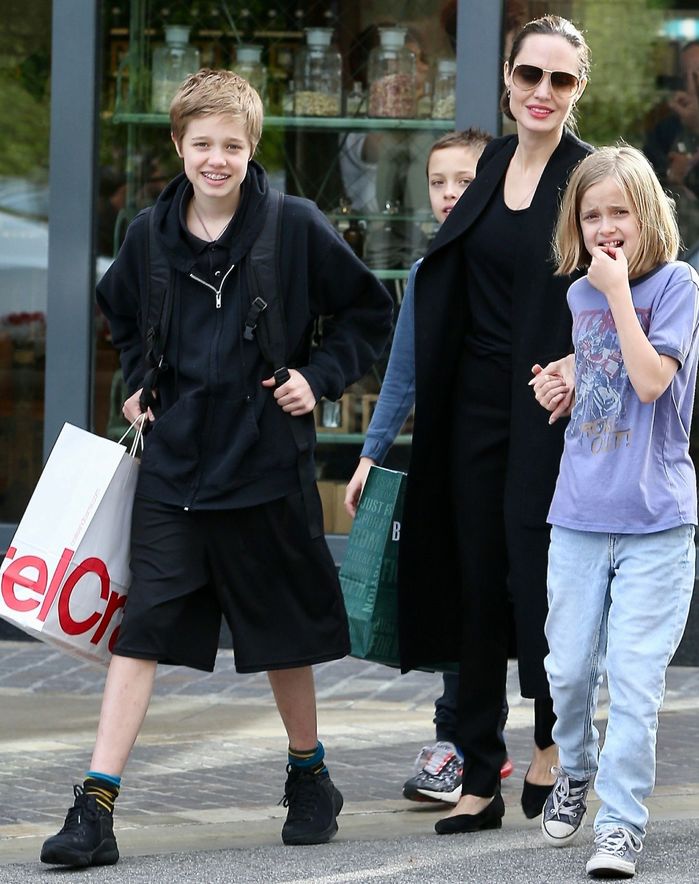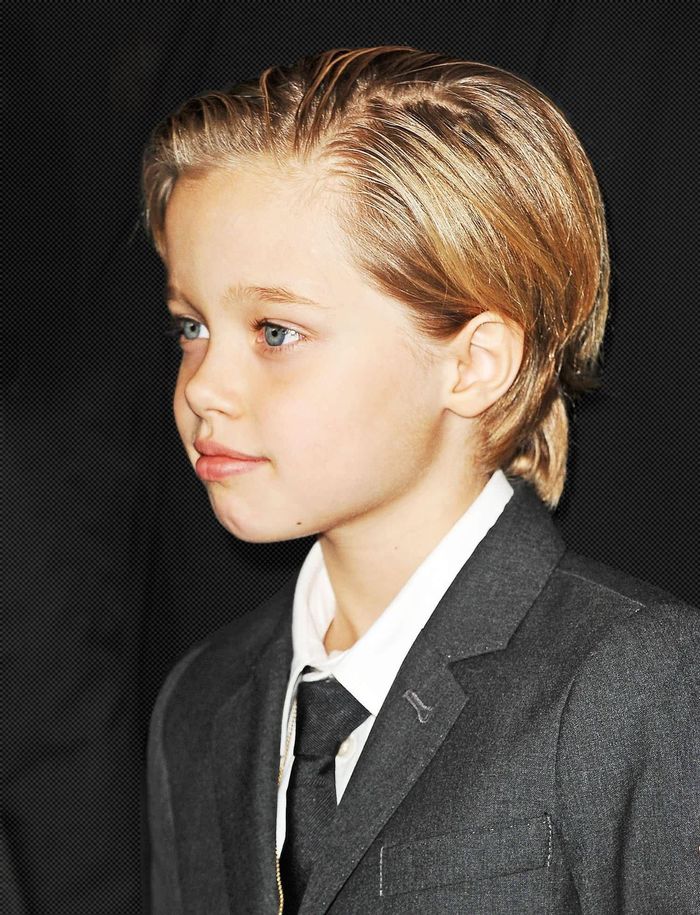 However, over time Shiloh became more and more feminine, causing netizens to "gasp" because she changed "turning 180 degrees". The daughter of the couple Mr. and Mrs. Smith has long hair and wears more stylish clothes than before. At the premiere of the movie Eternals, Shiloh made fans "fain" because she was so beautiful in a two-piece dress showing off her flawless white skin and "top" visual that harmoniously blends the beauty of both Father and mother.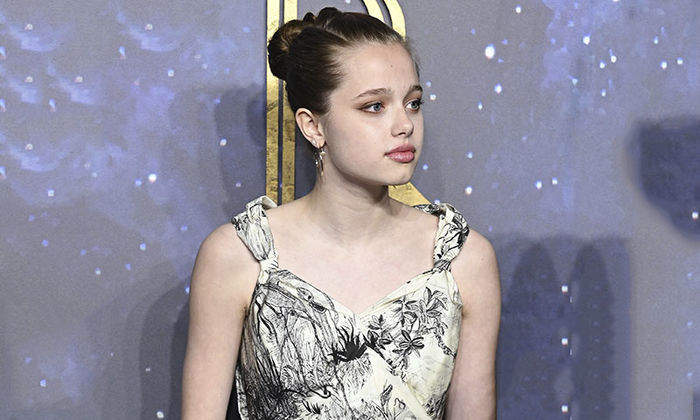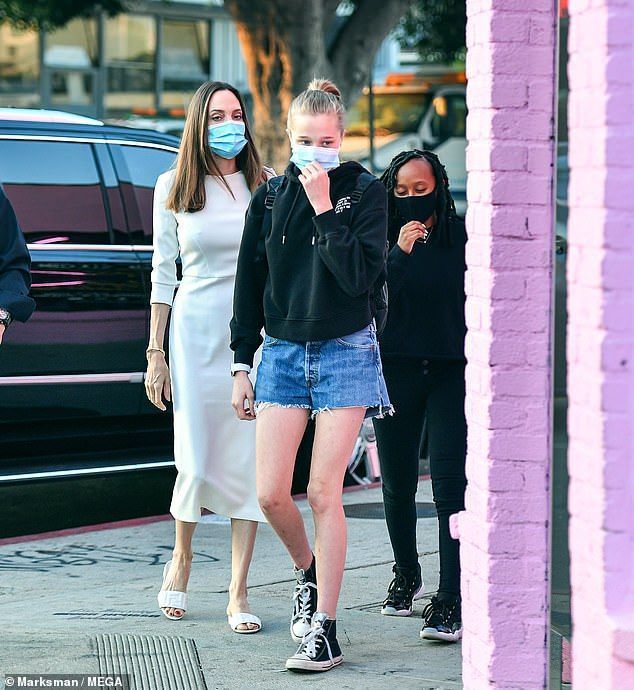 Vivienne from an early age was very stylish, "dumpling". When she was only 3 years old, she was very fond of nails, especially loved pink and her personality was also very childish and feminine. At the present time, many people think that Shiloh sister is even more stylish than Vivienne.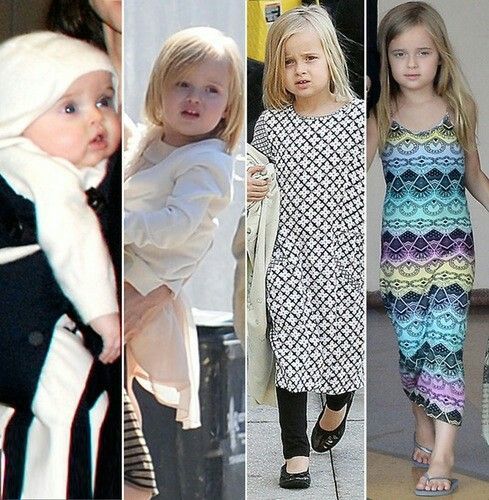 Not only with Shiloh and Vivienne, the siblings in the family are often led by Angelina Jolie to attend events and perform on the red carpet. Netizens all have the same comment that the two sisters are "breaking the cocoon" more and more beautiful. From a young age, the two daughters have been involved in famous Hollywood movies. While her younger sister Vivienne played Maleficent with her mother, Shiloh co-starred with her father Brad Pitt in Kung Fu Panda 3 and The Curious Case of Benjamin Button.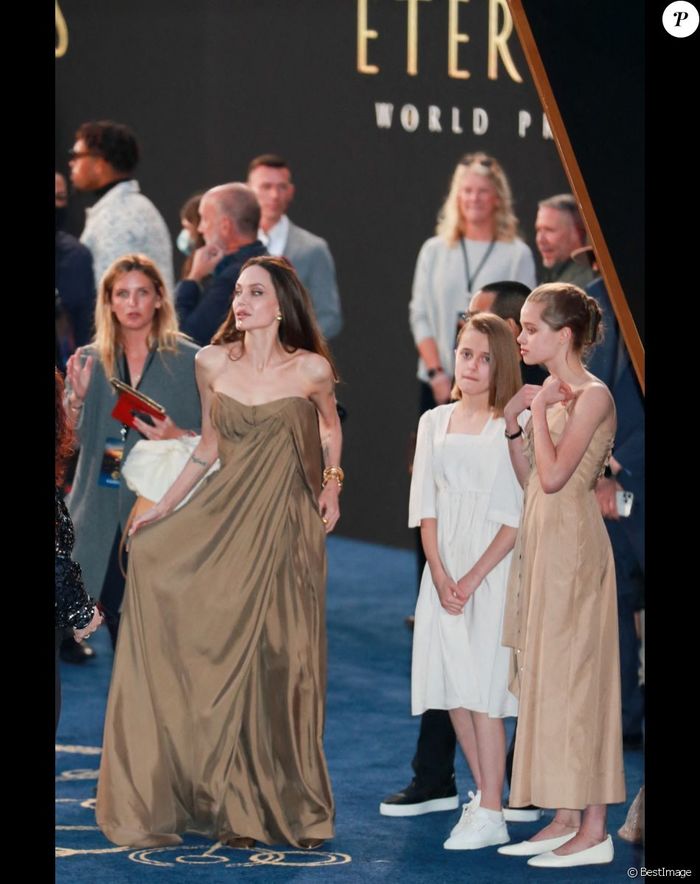 The Angelina Jolie sisters from an early age have been Hollywood's top famous children, enjoying a rich and full life that any child dreams of. The fact that Shiloh and Vivienne are becoming more and more beautiful and similar in appearance makes netizens more interested. What do you think about this, please share with us now!