At 47 years old, Angelina Jolie is still the most attractive star in Hollywood and has a special beauty that makes a strong impression every time she appears.
It is no coincidence that the votes "The most beautiful woman in the world" or "The sexiest beauty on the planet" for many years have called Angelina Jolie's name. Even though she is about to enter her fifties, Angelina Jolie still shines when she appears, capturing the center of attention even though Hollywood has never been without beauties and new faces.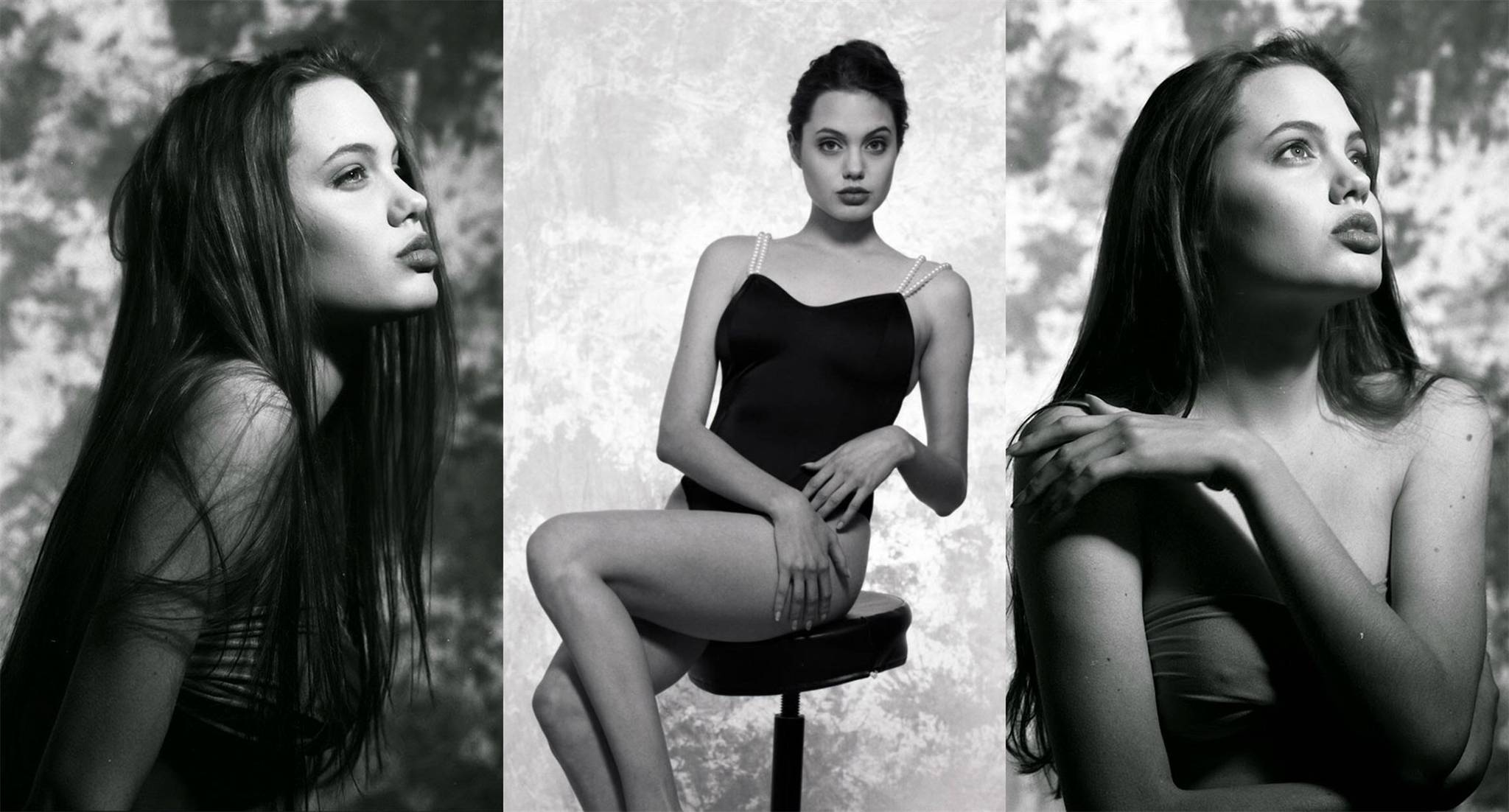 The world's first beauty
As the daughter of famous actor Jon Voight and beautiful theater actress Marcheline Bertrand, Angelina inherits the beauty of a hybrid of Germany, Slovakia, Canada, France, the Netherlands, even Native Americans.
Since she was a child, she has been considered a "little beauty" with a beautiful chubby face and captivating blue eyes, exuding intelligence. At the age of twenties, the beauty is considered a "wild child" of Hollywood with gothic style, dyed black hair, personal taste and impressive tattoos. In Angelina, there is something rebellious, ghostly, dark and seductive, making people unable to take their eyes off.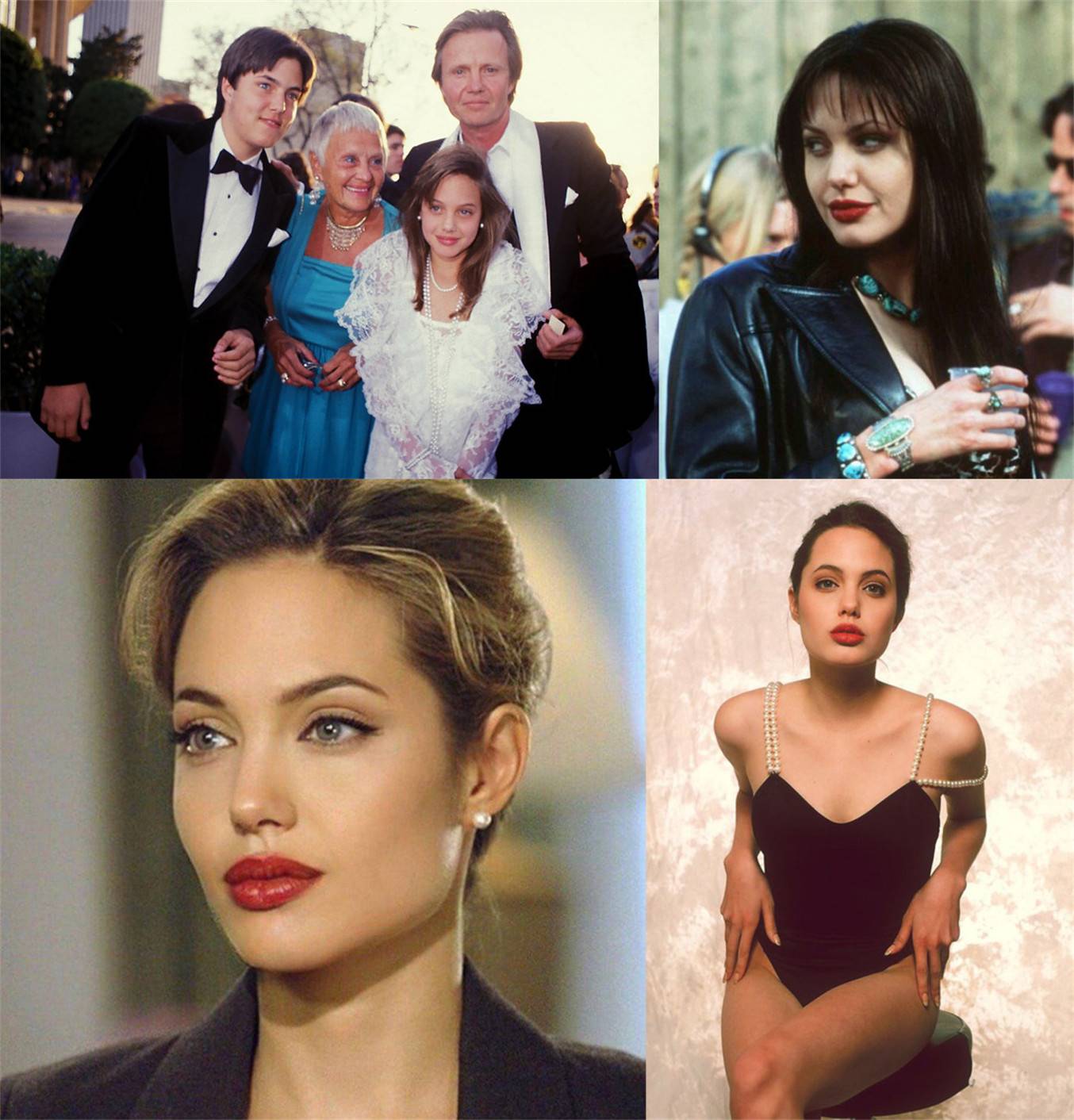 The 2000s was the period when Angelina Jolie's beauty reached its peak, conquering countless titles such as "The most beautiful woman on the planet". "The World's Most Wanted Woman". The image of the character Lara Croft with a fiery body in a tight suit, ponytailed hair, and beautiful face helps the action blockbuster Tomb Raider sweep the global box office, and at the same time bring the name Angelina Jolie up. the ranks of superstars who have millions of fans.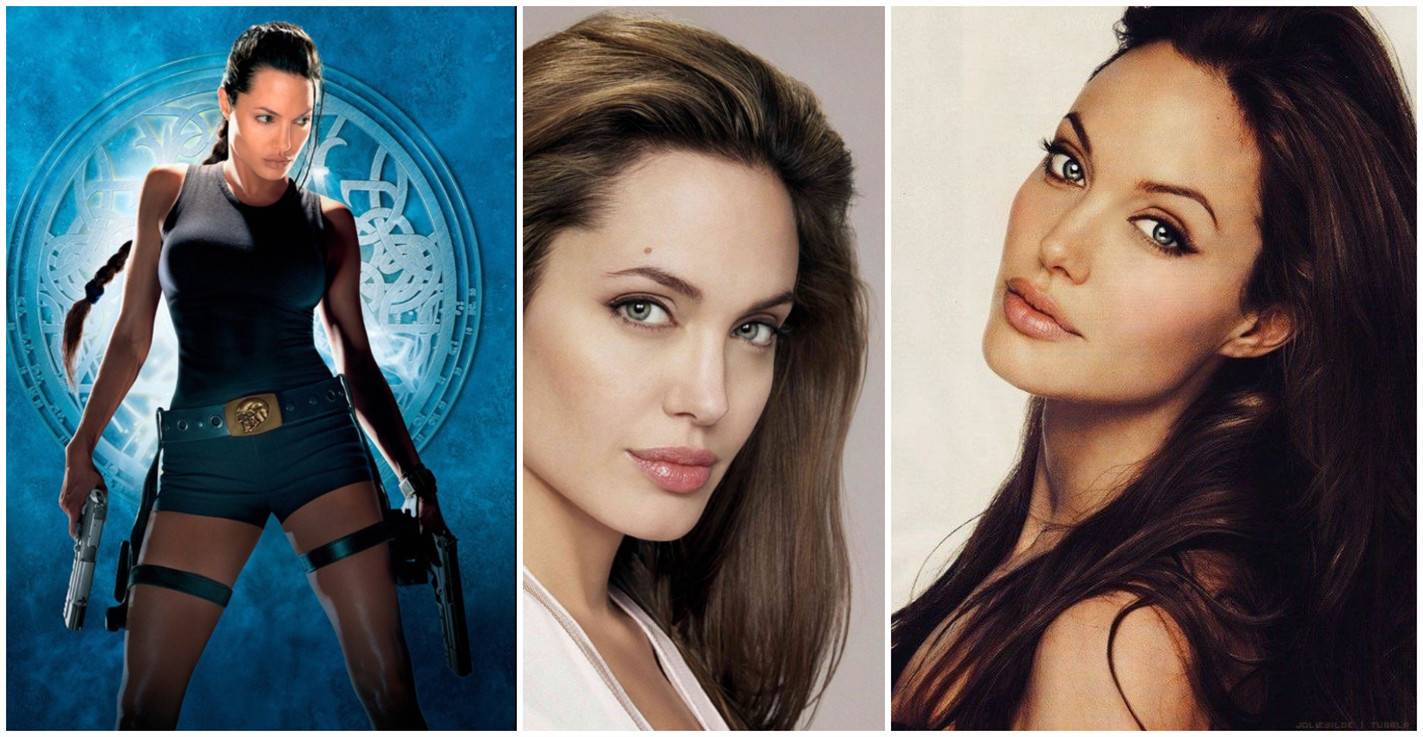 With a wide forehead, high cheekbones, perfect jawline, deep blue eyes and full lips, Angelina Jolie is considered the "gold standard of beauty". Men are willing to kneel at her feet, women have plastic surgery to look like her. Angeline Jolie has stirred overwhelming interest in all genders and sexual orientations. This is a very rare thing that someone can do even though Hollywood has always been chasing beautiful girls for hundreds of years.
Irresistible charm
"I often tell my daughters that the most important thing they can do is develop their mind," Angelina Jolie shared. "You can put on a pretty dress, but it doesn't matter what you wear on the outside if your mind is not strong. There is nothing more attractive – perhaps even mesmerizing – than a woman with her own independent will and opinion".
This may be what makes Angelina Jolie different, not to be confused with any other contemporary beauty. In addition to the natural beauty, superstar Tomb Raider is also a woman with intelligence, talent, personality and extremely strong will.
She is one of the Hollywood stars with the highest IQ, outstanding with intelligence and sharpness that is rare to match. In terms of talent, it's even more undisputed, the plump lip beauty has won countless prestigious movie awards, including an Oscar and three Golden Globes. For many years in a row, being named the highest paid actress in Hollywood, Angelina Jolie conquered the audience through a series of lifetime roles in Girl, Interrupted, Tom Raider, Mr.&Mrs. Smith, Wanted, Salt, The Tourist, Maleficient…
In recent years, Angelina Jolie did not stop at the acting field but began to expand her role to directing and producing films. Films such as In the Land of Blood and Honey, Unbroken, By the Sea, First They Killed My Father…all attracted the attention of critics, and demonstrated the breakthrough ability to look forward to in the film. Angie. Considered the most powerful woman in Hollywood, every time she appears, Angelina radiates a confident aura that makes others bow their heads in admiration.
The intricate beauty of a scratched heart
Besides her illustrious film career, Angelina's private life also always attracts attention. She is a person with a strong personality, not afraid of public opinion, always living true to her complex ego. It is very difficult to "classify" Angie into a certain type of person because she has both "main" and "evil", "angel" and "devil" features, very similar to the Maleficent character she once played.
Coming from a broken family, abandoned by her father to run after other women, Angie had a stormy and rebellious youth. She has repeatedly cut her own hand, and even hired someone to assassinate her. By the age of 20, she had used "nearly all possible stimulant drugs", especially heroin.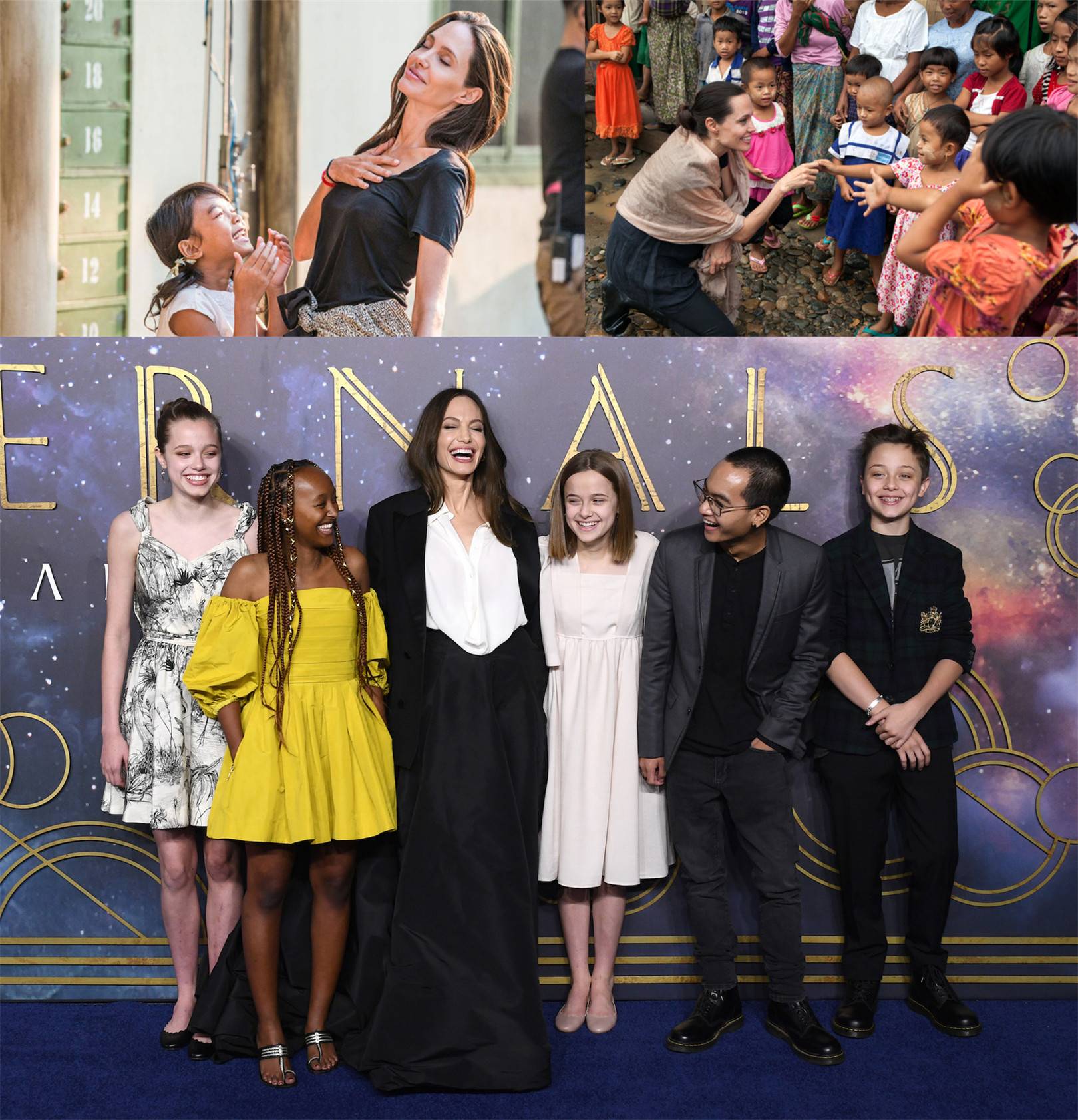 When she became a world-famous star, Angie was also associated with many scandals such as divorce many times, loving both boys and girls, liking sadism, even having a controversial kiss with her brother at the ceremony. award the Oscars. Even when entering the golden age of power, Angie was also criticized as the third person to interfere in the marriage of Brad Pitt and Jennifer Aniston, causing the cult couple to divorce.
Angelina Jolie's life has many ups and downs and there are very dark periods, but she always stands up, towards good to devote. Angelina once confided: "Whenever I feel lost, I pull out a map and stare at it. I look until I remind myself that life is one great adventure, so great. many things to do, to see".
For decades, Angelina has been a tireless human rights activist. She donates a lot of her fortune to charitable causes and does not mind flying to refugee camps and war zones to meet people in need. She fights for women's rights, helps people be more aware of breast cancer, ovarian cancer for timely intervention. Angelina is also a wonderful mother of six children, including three adopted from all over the world.
Angelina Jolie is not a perfect person. Her life was full of mistakes and her heart suffered a lot but look how she always stood up and shined. Love or hate this superstar, there's no denying her enormous contributions to cinema and the world. All of that has created a one-of-a-kind Angelina Jolie, unparalleled charm, superior temperament that makes people admire.